Long-term treatment for long-term recovery
We identify and remove barriers that prevent addicts and alcoholics from joining the recovering community.
Why Dawn Farm
Founded on the philosophy that any person can recover from an addiction, we provide a comprehensive array of services, spanning all levels of intensity of care. We work with each individual to create a treatment plan that includes as many services as necessary to achieve long-term recovery. Our integrated model makes it easy to move seamlessly among programs, adjusting your treatment plan as needed.
The center of this diagram represents our core treatment programs. Many clients participate in multiple services, staying engaged for anywhere from six months to two and a half years. This long-term approach to treatment is considered the Gold Standard of care.
Outside of the rings, this diagram shows some of the other ways in which we remove barriers to recovery. From education, to employment, to peer support—we provide as many wrap-around services as possible to help fill the gaps and meet your needs in early recovery.
The most important layer of this diagram is the outermost layer that represents our recovering community. The community is the most important source of healing in recovery. While you may be engaged in Dawn Farm services as a client for a couple of years, members of the community continue to support one another in recovery for life. This is why we work so hard to help you connect with the recovering community from the first day you begin treatment.
Addiction is a chronic disease, and recovery is not always linear. Our continuum of care is designed to keep the door to recovery open to anyone, no matter where they are in their addiction.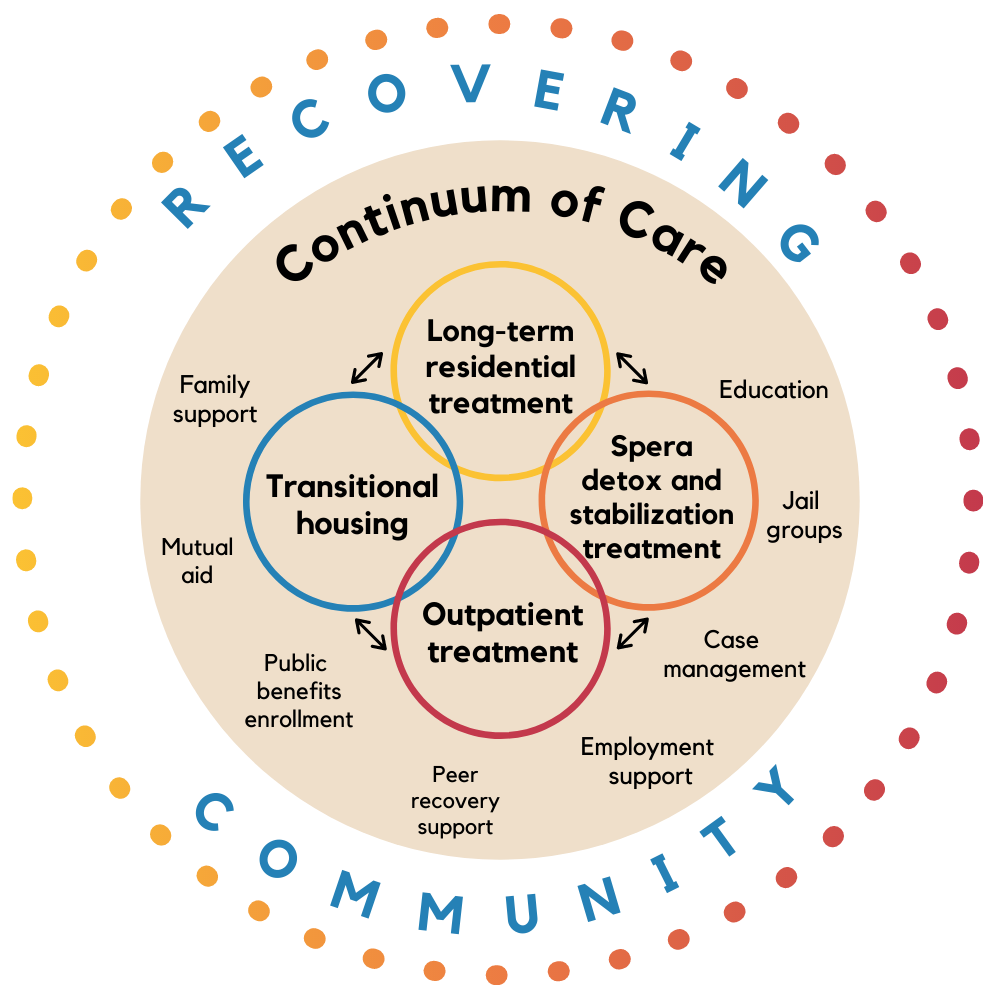 clients served since 1999
of residential treatment clients recommend Dawn Farm
Get Assistance Now
If you're in need of immediate help contact us for assistance.