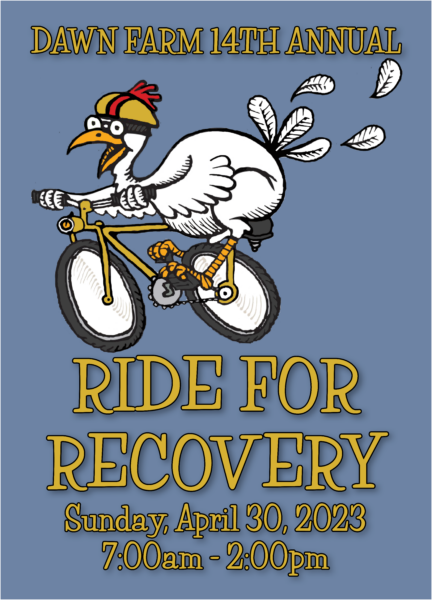 Spring is here! It's time for us all to break out our bicycles and/or running shoes.
We are hosting the 14th Annual Ride for Recovery on Sunday, April 30th here at Dawn Farm! The event welcomes people of all fitness levels and all ages. There are four bike routes to choose from, a 5K and 10K run/walk, and an option to participate virtually.
The Ride for Recovery was founded 14 years ago by a local nurse anesthetist with a passion for fitness and a desire to support recovery. Her vision for the Ride for Recovery has helped us raise over $243,000 in scholarship funds for our clients!
Throughout 50 years of operation, Dawn Farm has never turned someone away based on their inability to pay for treatment. Events like this help make that possible. 
Registration is open and includes breakfast and lunch, a t-shirt, and a participant medal. Registration fee is currently $25, and will bump to $35 starting April 1st. Registration closes on April 21st. Kids under 12 ride/run for $5, and babies tag along for free.
Participants have the option of participating in a fundraising contest to win exciting prizes!
Enjoy the sunshine, we hope to see you in April!