Call us at 734.669.8265 to talk with a member of our intake team available Monday – Friday from 9am-9pm.
If you call on an evening or weekend we will call you back as soon as we can. We'll be happy to explain our programs, answer your questions, and discuss your options with Dawn Farm and elsewhere.
How do I help a loved one or client get admitted?
We routinely work with family members, professional helpers, and criminal justice systems to facilitate admissions. We understand that you want to be kept informed. However, federal confidentiality laws require that we have the written consent of a prospective client to discuss details of their admission. You can find a consent form here. Just complete it and have the prospective client sign it and fax it back to us at 734.557.3984.
How long will it take to get in?
Wait times vary by program, they can be difficult to predict and several factors play important roles. These factors include bed/appointment availability, whether the admission requires medical clearance, how long it takes to get records, whether you're seeking a scholarship-funded service, and whether you fall into a high priority group, like pregnant women. COVID may also change your wait time to get into a program. Please contact our intake team for the most up-to-date information. 
Can I take a tour?
During non-COVID times, we are happy to arrange a tour of our facilities. We will arrange for you to meet with one of our clinical staff and usually with a current client who can offer their perspective on their experience with us. Tours of the Farm are available Wednesdays from 3pm to 4pm and Fridays from 11am to noon. Call Keri at 734-485-8725 to coordinate.
What does "Gold Standard" mean?
The Gold Standard of treatment is the level of care that physicians receive.  Physicians with substance use disorders receive a level of care that is not typically available to the public including: 1 – intensive long-term residential and outpatient treatment 2 – 5 years of extended support and follow-up monitoring 3 – involvement in a support system. We believe that all people deserve the higher quality of care that physicians receive for substance use disorders. We do our best to replicate this continued care model because we know it works. Our goal is to connect our clients with a local recovery support system, and keep them under our umbrella of care for up to two years to ensure long-term success. You can learn more about the care that physicians with addictions get here and here. 
Does Dawn Farm accept insurance?
Generally insurers will not contract with us because of our length of stay and because we are a residential rather than inpatient program. Some individuals who are uninsured or who have MI Medicaid may be able to be referred to Dawn Farm. Call our Intake Team for more information.
Does Dawn Farm offer payment plans?
This question typically applies to residential treatment. Residential treatment fees are paid one month at a time, in advance. Dawn Farm will refund any unused portion. Fees are payable by cash, check or credit card. We are a small organization with limited administration, so we cannot offer a more extended payment plan.
Why is residential treatment at Dawn Farm so inexpensive?
After investigating treatment options and discovering that Dawn Farm may be as little as 1/10 the cost of other programs, some people ask how we manage to be so much less expensive. There are a few answers:
Our facilities are modest. Bedrooms are dorm style with bunk beds.

 

Residents run the facilities as a cooperative home. We have no custodial or kitchen staff. Residents care for the facility and do their own meal planning and cooking. While in detox, volunteers take care of all cooking and cleaning.

Staying affordable is central to our mission and we put a lot of effort into it. All people should have access to care, not only the wealthy.

The community supports Dawn Farm with a significant amount of charitable gifts.
How does Dawn Farm accommodate trans and nonbinary people in the intake process?
When talking with the intake team, we create your primary client record based on your preferred name and gender. If we need to verify insurance information using a dead name, we will use that information only for that purpose. Our sleeping arrangements in residential treatment are gendered—but trans and nonbinary people are able to choose which sleeping arrangement is most comfortable for them. Please do not hesitate to ask our intake team any other questions you have about gender in treatment.
How do scholarships work?
Dawn Farm maintains a limited number of donation-funded beds. Our intake staff can discuss eligibility and place prospective residents to the list. Unfortunately, the demand far exceeds the supply and we often have waits of one to three months. This list is first-come, first-served, and we fill beds as soon as they become available. Learn more about this process, here. 
Our intake staff can also discuss other treatment and recovery support options that may be available more quickly and cost less (or cost nothing to the client).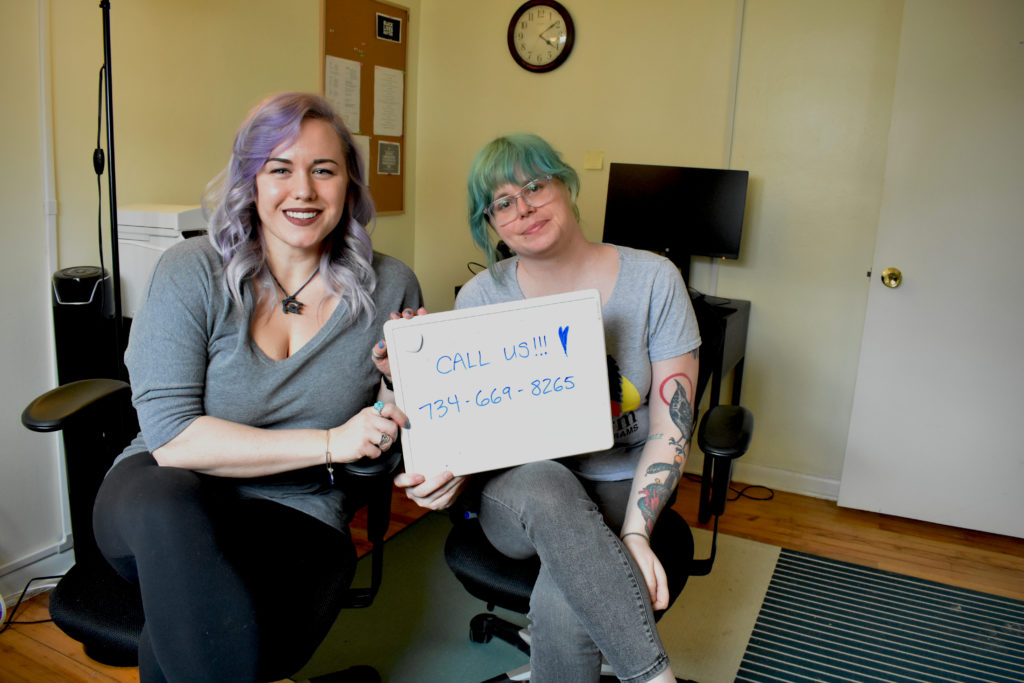 Admissions Form
Use this form to request a call from a Dawn Farm intake staff person.