Cheryl L. Chandler (Vice Chair)
Smith Haughey Rice & Roegge
Suzie Antonow, LMSW, CAADC
Greenbrook Recovery Center
Charles W. Borgsdorf*
Hooper, Hathaway, Price, Beuche & Wallace
John Boshoven
College Counselor/Advisor
Cassandra James, LPC, CAADC, CCS
Inspire Behavioral Health
Donald Loppnow
Eastern Michigan University
William Stapleton
Hooper, Hathaway, Price, Beuche & Wallace
Aaron Suganuma, LMSW
Washtenaw County Sheriff's Office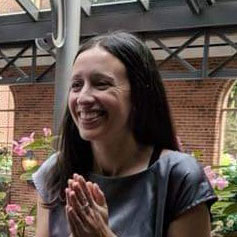 Anna Byberg, LMSW, CAADC
President
Anna is the President at Dawn Farm. As President, Anna is responsible for administrative, financial, and clinical oversight; organizational vision and strategic planning, and for serving as a community liaison on behalf of Dawn Farm. 
Anna has worked at Dawn Farm across our continuum of treatment and recovery support services since 2005. She has been part of the Dialectical Behavioral Therapy (DBT), Motivational Interviewing (MI), and other staff development teams at Dawn Farm. She presented the monthly Family Education Program for more than ten years, and has also presented on topics including opioid use disorders, tobacco recovery, family interventions, how communities can support recovery, hope, and the basics of addiction and recovery.
Anna currently serves on the COVID-19 Protect Michigan Commission on behalf of NASW-Michigan, the Washtenaw County Prosecutor's Addiction Working Group, the Washtenaw County Sheriff's Office Reentry Task Force, and the Michigan Opioid Prescribing Engagement Network (OPEN) Interdisciplinary Advisory Board. She is also a part-time lecturer in the School of Social work at Eastern Michigan University. 
Anna obtained her Bachelor of Arts in Psychology from the University of Michigan in 2001, then completed a six month student exchange program in London, England. She earned her Master of Social Work from Eastern Michigan University in 2012, and is currently a Certified Advanced Alcohol and Drug Counselor (CAADC).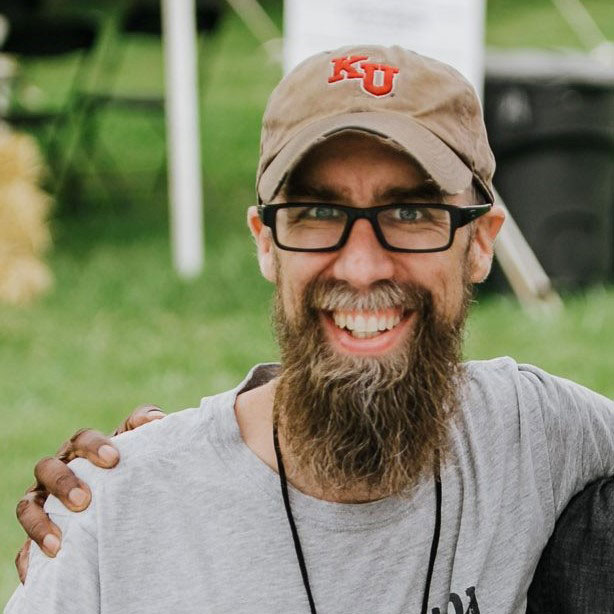 Raymond Dalton, MA, CAADC, CCS
Clinical Director
Ray is the Clinical Director for Dawn Farm. As Clinical Director, Ray oversees all direct service delivery, including withdrawal management, outpatient services, short and long-term residential treatment, and transitional housing. He has previously served in many leadership positions at Dawn Farm, including work as our Dawn Farm Downtown Program Coordinator, our Outpatient Coordinator, and working in partnership with the Washtenaw County Sheriff's Office as our Community Corrections Program Coordinator.   
Prior to working for Dawn Farm, Ray recruited, trained, and supervised volunteer counselors to answer the suicide prevention hotline for the state of Kansas. He received his Master's degree in Counseling Psychology from the University of St. Mary and his Bachelor's degree from the University of Kansas.  Ray is a MCBAP Certified Advanced Alcohol and Drug Counselor as well as a MCBAP Certified Clinical Supervisor. He is working on his SATP (Sexual Addiction Treatment Provider) Certification as well.  Ray is passionate about seeing people become connected or reconnected to themselves, their families, and their communities through recovery. When he is not at Dawn Farm, Ray likes spending time with family, running and reading fiction. 
Tegan Johnson
Dawn Farm Intake Team (DFIT) Team Lead
Meghan Hunt
HR Director
(Recipient Rights Advisor)
Ted Thiry
Facilities Coordinator
Regina Bishop
Resident Aide Coordinator
Keri Roche-Jackson
Recovery Support Specialists (RSS) Program Coordinator
Sharon Stetz, PMHNP-BC
Psychiatric Mental Health Nurse Practitioner
Morgan Bowen, DNP, PMHNP-BC
Psychiatric Mental Health Nurse Practitioner
Spera Recovery Center
734.669.8265
Get Assistance Now
If you're in need of immediate help contact us for assistance.