About the Dawn Farm Education Series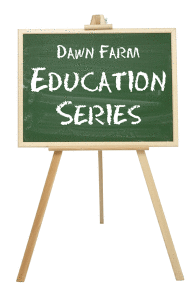 The Dawn Farm Education Series is a FREE, annual education series developed to provide accurate, helpful, hopeful, practical, current information about substance use disorders, recovery, family and related issues. The Ed Series dispels the myths, misinformation, secrecy, shame and stigma that prevent people with substance use disorders and their families from getting help and getting well.
All programs are free. Anyone with a personal or professional interest is welcome! The Education Series is designed to help people with alcohol/other drug addiction to achieve, maintain and strengthen their recovery. The Ed Series helps family members and friends understand and support recovery in people they care about as well as maintain their own health and well-being. The Ed Series teaches professionals and students in various disciplines to work effectively with individuals and families suffering from substance addictions. The Ed Series helps support the recovery process and contributes to a community culture supportive of recovery.
2019-2020 Series Schedule
The 2019-2020 Education Series has several exciting new programs as well as updates to previous favorites! Please check back later in August 2019 to find links with more information for each presentation. Please click here for a printable flier of our schedule.
September 17, 2019:  Does Addiction Treatment Work? by Dr Carl Christensen, MD, PhD, D-FASAM.
September 24, 2019: Addiction and Families by Dr. Lynn Kleiman Malinoff, Ed.D. 
PLEASE NOTE: THERE WILL BE NO PROGRAM on OCTOBER 15, 2019!
October 22, 2019: An Introduction To Cultivating Mindfulness to Support Recovery by Dr. Elizabeth A.R. Robinson, MPH, MSW, Ph.D.
October 29, 2019: Safe and Effective Management of Pain and Addiction by Dr. Carl Christensen, MD, Ph.D., D-FASAM; and Dr. Mark A. Weiner, MD, D-FASAM.
November 19, 2019: Real Talk about Tobacco and Mental Health/Substance Use Disorder Recovery by Rosemary Bak Lowery, MS, CHES®, CNP, ACSM-CPT; Health Educator.
November 26, 2019: Being a Parent Recovery by Mary Jo Desprez, MA; Director, Wolverine Wellness, University Health Service (UHS,) University of Michigan; and Amber Horwitz, B.S., MSW candidate, Founder Proud Parents of Loss.
December 17, 2019: Yoga: A Holistic Approach to Substance Use Disorder Recovery by Erin Shawgo, LLMSW, CIYT, C-IAYT; Dawn Farm Outpatient Therapist.
January 21, 2020: Trauma, Chemical Use and Addiction by Dr. Tana Bridge, PhD, ACSW, LMSW, ACTP; Professor of Social Work, Eastern Michigan University.
January 28, 2020: How Can Communities Support Recovery? by Anna Byberg, LMSW, CAADC, Clinical Director, Dawn Farm Community of Programs.
February 18, 2020:  Addiction and Older Adults by Charles E. Coleman LLMSW, Primary Therapist, Dawn Farm Downtown; and Matthew Cremin, LLMSW; Foreclosure Prevention Coordinator, Housing Bureau for Seniors.
February 25, 2020: Addiction 101 by James Balmer, Dawn Farm President.
March 17, 2020: Behavioral Addictions:  Don't Worry, It's Not a Problem for Me by Dr Carl Christensen, MD, PhD, D-FASAM.
March 24, 2020: What about Weed? The Cannabis Controversy: Past, Present, and Future by Dr. Stephen Strobbe, PhD, RN, PMHCNS-BC, CARN-AP, FIAAN, FAAN; Clinical Professor, University of Michigan School of Nursing and the Department of Psychiatry.
March 31, 2020: Facing Grief and Loss in Addiction and Recovery by Jerry Fouchey, BS, MA, SpA, CADC; Dawn Farm Lifestyle Medicine Therapist and Didactic Group Facilitator.
April 21, 2020: Intervention to Durable Recovery: The Power of Family by Debra Jay and Jeff Jay, best-selling authors, educators and clinicians (book sale/signing opportunity following the presentation.)
April 28, 2020: A History of the Basic Text of Narcotics Anonymous by Chris Budnick, MSW, LCSW, LCAS, CCS. (Reception/meet-and-greet time preceding the presentation, from 6:30-7:30pm.)
May 19, 2020: Relapse Prevention by Jason Schwartz, LMSW, ACSW, MAC; Director, Behavioral Health St. Mary Mercy – Livonia.
May 26, 2020: Co-Occurring Eating Disorders and Addiction: Implications for Recovery by Tiffany Schultz, LMSW; Dawn Farm Spera Recovery Center Program Coordinator.
June 16, 2020: People Like Me: Mutual Aid and Recovery from Substance Use Disorders by Todd Diana, Dawn Farm staff; and a panel.
June 23, 2020: Coordinating a Community Response to the Opioid Epidemic by Molly Welch Marahar, MPP, Opioids Policy Analyst, Michigan Department of Health and Human Services; and Carrie Rheingans, MSW, MPH; WHI Project Manager, Center for Healthcare Research & Transformation, and a panel.
June 30, 2020: Sexuality in Addiction Recovery by Jerry Fouchey, BS, MA, SpA, CADC; Dawn Farm Lifestyle Medicine Therapist and Didactic Group Facilitator.
Directions to the Presentation Sites
Locations:
PLEASE NOTE: Our usual venue at the St. Joseph Mercy Hospital Education Center will be under construction during this year's series. Consequently, our 2019-2020 programs will be in a new location on the Saint Joseph Mercy, Ann Arbor campus. Unfortunately our flyers that circulated early did not reflect this change and we apologize for the confusion. Seating will be limited, so please make sure you arrive early to hold your place. 
How to find the location: Our 2019-2020 programs will be held in the Michigan Heart and Vascular Institute, 5325 Elliott Drive, Ypsilanti. 
The hospital campus is circled by Elliott Drive (south and west side) and McAuley Drive (north and east side.) All streets leading to the hospital campus connect with either Elliott Drive or McAuley Drive. If you enter the campus onto McAuley Drive, follow it around to Elliott Drive. 
There are signs in front of each St. Joe's parking area that identify what building(s) can be accessed from the parking area.  Inside the building, we will place signs directing you from the main entrance of each building to the auditorium area.
The St. Joseph Mercy Hospital web site provides a map with an overview of the campus, here. 
* All 2019 through 2020 programs will be presented at the St. Joseph Mercy Michigan Heart and Vascular Institute auditorium, 5325 Elliott Drive, Ypsilanti Michigan 48197. Park in area "M" The St. Joseph Mercy Hospital web site provides directions to the Michigan Heart and Vascular building here.
Follow Elliott Drive to the Heart and Vascular Institute at 5325 Elliott Drive; this is located southeast of the Emergency Drive, in the Specialty Centers area, on the right side of parking area "M".
Additional Information
Education series updates: Would you like to receive email notices 3-4 times/year updating you about education series events, and/or receive a new annual flier in the mail each year? Please click here to sign up for the Education Series email or mail list!
Dates: Except as noted, programs will be held on the third, fourth, and fifth Tuesday evenings from September through June. 
EXCEPTIONS: There will be no programs on October 15, December 24 or December 31, 2019.
Times: All education series programs will be from 7:30 pm to 9:00 pm. The program on April 28, 2020 (A History of the Basic Text of Narcotics Anonymous) will be preceded by a reception/meet-and-greet time from 6:30 to 7:30 pm. The program on April 21, 2020 (Intervention to Durable Recovery: The Power of Family) will be followed by a book sale/book signing from 9:00 pm to 9:30 pm. 
Registration: No registration is required. 
CE and Documentation of Attendance: Each Education Series program will provide 1.5 hours of FREE CE approved by the Michigan Certification Board for Addiction Professionals (MCBAP). Approved CE credit for other disciplines is not provided; however, some disciplines accept attendance at this program for CE purposes. If you would like to determine whether attendance at Education Series programs is accepted for CE by your discipline, please check with the governing or licensing body of your discipline. 
A certificate to document attendance for CE or other purposes is provided on request at the end of each program.
Audio recordings, video recordings and slide-casts: If you are not able to attend an Education Series event or would like to see or hear a program again, or share it with someone else that is interested, many of our programs are audio and videotaped. We also offer slide-casted programs. Check the program page to see if the program was recorded and find a link. 
To see all our audio-recorded, videotaped and slide-casted programs:
Audio recordings of past programs can be accessed

here
For more information
Please contact Dawn Farm at 734-485-8725 or edseries@dawnfarm.org. 
The Education Series is coordinated by Alexa Lukowski, BSW, and Laurel Hunter.