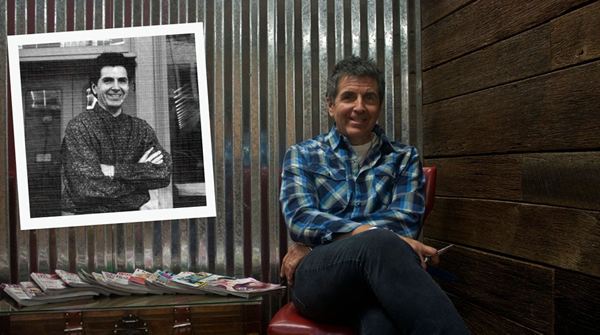 We originally wrote about Clifton Chippewa in the fall of 1994—a great story of hope and dreams fulfilled. Today, the story is better than ever. Some might say  it's award worthy.
Despite a successful career as a hairstylist in Oakland County, Clifton was broken and desperate when he walked into Dawn Farm in October 1982. "I had given up." A successful professional and a member of the Chippewa tribe, Clifton had nonetheless succumbed to alcoholism. "I was afraid to live and afraid to die."
He considered suicide—or a trip to the local psychiatric lockup. But some friends found him some help in Ypsilanti. Clifton quit his job, and one morning he arrived at Dawn Farm. He was not prepared to live on a rustic farm, but he knew his other options were gone. He committed himself to a long stay and the hard work of recovery.
"Honestly, I stayed because I was just too scared to leave. I didn't know how to live, but I knew the folks at Dawn Farm could show me—I saw the example of others who were there." Nine months later, Clifton Chippewa graduated from Dawn Farm.
In 1994, when we first wrote about Clifton, he was a highly successful stylist in Ann Arbor, who had recently celebrated twelve years of continuous sobriety. Today, Clifton has been sober 29 years and is still successful. He has been happily married for 27 years, and has raised three daughters. His latest studio, Warpaint Salon, is a big hit.
Clifton has become something of a star in his own right. He began applying his skills in the entertainment industry, and was hired to work for movies. In 2009, Clifton was recognized with an Emmy nomination for his work in a television miniseries. Clifton frequently travels around the country for his work. He cuts and styles the hair of celebrities and works on television and movie sets. But a little known fact about this humble, generous man is that he gives weekly haircuts, for free, to Dawn Farm residents who can't possibly afford them. He has been giving free haircuts to "farmers" for more than 25 years.
"Recovery is a scary thing. When you're first sober, everything that you do is brand new. But if you stay sober long enough, the despair and fear leave you. Life becomes fun—and you aren't afraid anymore."
Clifton continues to give back—his life a continuous celebration of the reality of long-term recovery. "I think Dawn Farm was the best thing that ever happened to me, it's the best place in the world. If it weren't for going through the Farm, I wouldn't be here."