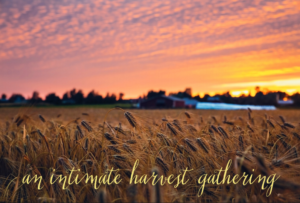 Friends,
We are excited to once again invite you to Zingerman's 
Greyline
 for our Harvest Gathering!
This year's theme is Unicorns Are Real. We are teaming up with The Unicorn Project, a local grassroots effort by people in recovery from opioid use to help folks understand that recovery is not a myth. Join us for stories of hope from three incredible unicorns!
What's a unicorn?
A unicorn is someone with 5+ years of abstinence-based sobriety. Like unicorns, many people believe they are a myth. We can assure you, they are real! You see them in your daily lives.
If you can't make it, you could still enter our raffle for a chance to win a Thanksgiving feast from Zingerman's Roadhouse!
Tickets and details can be found here: 
https://www.givesignup.org/TicketEvent/DawnFarmHarvestGathering