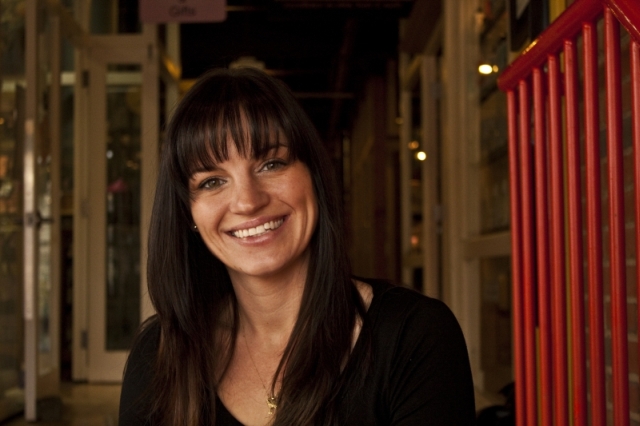 Emily was born and raised in Ann Arbor. She has a loving family, went to good schools and rode horses on the equestrian team. In many respects she had an ideal childhood.
When Emily was 14 years old, she experimented with drugs, and her life quickly turned in a different direction. First marijuana, then cocaine, and before high school was over, Emily was using heroin. Once a happy, outdoors-loving girl, she became an isolated drug addict, running with a very rough crowd.
Emily loved horses—but drugs eventually stole that away. She attempted treatment unsuccessfully, and began to disappear for weeks at a time. "There wasn't a way to maintain my normal life and use the way I did." More rehabs followed, and then arrests for DUIL, retail fraud and petty offenses. But Emily's addiction was so severe she simply couldn't comply with probation, so she went to jail repeatedly for violations.
"I thought I was going to die," she said. "I was so broken, but I couldn't fix myself. I was miserable and afraid." When she made it to the Farm in 2006, she had already been in treatment six times.
As the years passed, Emily's life on the streets robbed her of everything—she came to the Farm with nothing. As a result, Emily's stay was funded by donations. She stayed five months—five hard months of self honesty, hard work and learning recovery from the ground up. "Treatment was work, but I really wanted the help by the time I got to the Farm." Emily saw others changing and deeply wanted change for herself. She immersed herself in treatment and built strong relationships with recovering women.
She eagerly entered our transitional housing program. "Without the Chapin Street Project, no way I would have stayed sober. They helped me to develop positive patterns of change, a new way of life." Emily worked at a local restaurant—and loved it. "I grew to love waking up in the morning and going to work, becoming a responsible adult."
Today, Emily's miracle continues. It's now more than six years later and Emily has been sober since leaving the Farm. She is full of gratitude, and gives back in powerful ways by helping newly-sober women at our programs. She's a full-time nursing student, and looks forward to a career helping others.
"My life today is amazing." Emily travels, works hard, and freely shares her success with others. She has rebuilt her relationship with her family and earned the respect of every-one who knows her. Nearly seven years later, Emily's life is characterized by hope. What would she say to a person who's struggling and considering Dawn Farm?
"Looking back, treatment was really, really scary, but I have no regrets! Getting honest is hard, but I'm so grateful I did it. Do what I did—get some help. You will have a life that you never imagined!"