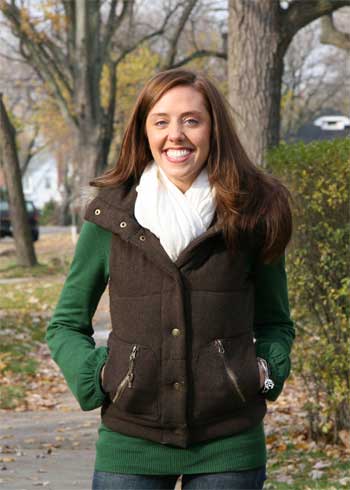 Erica has found a new life in sobriety. She is full of gratitude. She helps other women who are trying to find recovery. She's a hard worker and a contributing member of her community.
It wasn't always that way.
Born in Holt, Michigan, Erica was a good girl, well-loved by her hardworking single mom. Her parents divorced when she was young, but her childhood was full of successes—she was a good student, danced ballet for 13 years, played first chair trumpet in the school band—even was a cheerleader in high school.
She first drank alcohol at age 14, but used it only sporadically until her early 20's. "I was trying to feel normal," she said. "My life wasn't going anywhere, and alcohol made me feel normal." Despite academic success and an active young adulthood, Erica grew more unhappy. "I was constantly trying to pretend I was in control, but I knew it wasn't true."
She found herself drinking more and more, and trying to quit on her own—with no success. Erica tried counseling. It helped, but after a few weeks sober she would inevitably drink again, and feel worse about herself.
She came to Dawn Farm's Detox in June 2004, appearing successful to the world, but feeling frightened and alone. After a few days, she entered Dawn Farm. "I was so scared when I came to the Farm , but I was most afraid of getting honest." Erica spent nearly six months  on the Farm learning the tools of recovery. After a few months, people around her began to see a whole new person emerge. "I had what we call a psychic change."
She graduated from treatment and entered a Dawn Farm transitional house. She attended aftercare and got a job. She began to help newly sober alcoholic women. Eventually Erica was promoted to manager in the store where she worked. Then a unique opportunity presented itself—to run the transitional house where she had lived after treatment. She jumped at the chance.
"Dawn Farm gave me so much," she says. "I am grateful to give something back. Something special happened to me at the Farm—it changed my life and saved it at the same time."
"Today I am no longer alone. I have great recovering friends, people I can be totally honest with, and they love me for who I am."
Her advice to others? "You don't have to hide in your fears anymore," she says. "If I can do this, so can you! If you have a problem with drinking or drugs, give Dawn Farm a call and get some help."