Video Premiere – Memo to self: Protecting sobriety with the science of safety
January 20, 2016 @ 2:00 pm

-

4:00 pm

Free
Dr. Kevin McCauley will introduce and show his new video, Memo to self: Protecting sobriety with science and safety.
Following the video, we will host a Q & A session.
About Dr. McCauley
Dr. Kevin McCauley is a graduate of the Medical College of Pennsylvania. After completion of medical school, he joined the Navy and became a Naval Flight Surgeon. After earning his wings at Pensacola, Florida he was assigned to a Marine helicopter squadron (The Red Lions). Later he was transferred to Marine F/A-18 Hornet squadron (Sharpshooters). While working as a flight surgeon he treated pilots with alcohol and drug problems. As a physician, he advocates strongly for the rights of addicts as patients.
About the video
How Do You Stay Sober?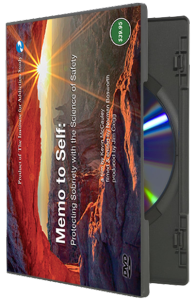 How do you stay sober in a world of rigid expectations and dire ultimatums when all you've got is a freshly-healing brain still showing some residual decision-making impairment?
Join Dr. Kevin McCauley as he re-lives the precarious time of early sobriety "" a time of hostile prosecutors, treatment programs with divided loyalties, and his own craving to return to drug use.
Safety Science Over Moral Weakness
By falling back on his training as a Naval Flight Surgeon and framing addiction not as a moral problem but as a safety problem, Dr. McCauley brings together the science of mishap prevention with the necessities of relapse prevention.
The Battle Against The Disease of Addiction
Memo To Self is a valuable tool for therapists, counselors and treatment programs to introduce clients and families to the hopeful but complex concepts and practices of recovery management. Topics covered include recovery check-ups, drug testing, recovery coaches, recovery residences, mutual support groups, and addiction medicine specialists.
Interviews With Thought Leaders In Addiction Research and Treatment
Dr. Elizabeth Howell, Past President of the American Society of Addiction Medicine
Dr. Charles Walton, Program Manager, Utah Recovery Assistance Program
Dr. Kitty Harris, Past Director, Center for The Study of Addiction and Recovery, Texas Tech University
Dr. William Haning, Professor, Addiction Psychiatry, University of Hawaii at Manoa
Inspirational thought leader 

William White, Emeritus Senior Research Consultant, Chestnut Health Systems
Registration and CE
No registration is required. This event provides 1.5 hours of FREE CE approved by the National Association for Addiction Professionals (NAADAC) and the Michigan Certification Board for Addiction Professionals (MCBAP.) Approved CE credit for other disciplines is not provided; however some disciplines accept attendance at this program for CE purposes. If you would like to determine whether attendance at this event is accepted for CE by your discipline, please check with the governing or licensing body of your discipline. A certificate to document attendance for CE or other purposes is provided on request at the end of each program.
Parking
The closest pay lot is at 510 E Washington St, Ann Arbor, MI 48104
Flyer
Here is a flyer that you can print and distribute.
Other Events with Dr. McCauley
The Brain and Recovery: An Update on Neuroscience of Addiction
January 19 @ 6:30 pm – 9:00 pm (Reception at 6:30pm; Presentation 7:30pm)