The Brain and Recovery: An Update on Neuroscience of Addiction
April 21, 2017 @ 11:30 am

-

2:30 pm

Reception at 11:30 am.
Presentation 12:30 pm to 2:00 pm.
Question/Answer time 2:00 – 2:30 pm
Brain And Recovery – Slides, April 2017
Flier
LOCATION:  University of Michigan Rackham Amphitheatre, 4th  floor, 915 East Washington Street, Ann Arbor, Michigan 48109. Reception in the University of Michigan Rackham Assembly floor, 4th floor. Please see flier (to be posted soon). This event is co-sponsored by Dawn Farm, and the University of Michigan Collegiate Recovery Program and the University of Michigan Students for Recovery .
The last twenty years produced an explosion of understanding not only about addiction (substance use disorders) but how our brains enable our most human capacities such as hedonic valuation and decision-making. This lecture summarizes the most current neuroscientific research about addiction – research that explains how the brain constructs pleasurable experiences, what happens when this process goes wrong, and why this can have a dramatic impact in our ability to make proper choices.
About the presenter:
Kevin McCauley, M.D.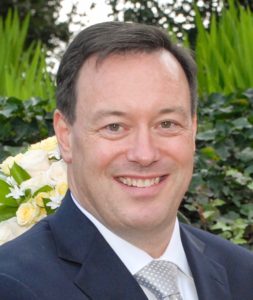 Kevin McCauley, M.D. is a nationally-recognized leader in the field of addiction treatment and an advocate for the patient rights of those suffering from the disease of addiction to alcohol/other drugs. He is a graduate of Drexel University Medical School and co-founder of the Institute for Addiction Study. From 2009 to 2013, Dr. McCauley was the Director of Le Mont, a sober living/recovery management program in Utah, and helped form the Utah Association of Recovery Residences. Dr. McCauley is a co-founder of The Institute for Addiction Study, a group dedicated to helping individuals, families, and professionals understand addiction. He is the author of many articles and tapes, including the award-winning DVD Pleasure Unwoven, which received the NAATP Michael Q. Ford journalism award in 2010.