Suicide Prevention and Addiction-Dawn Farm Education Series
April 24, 2018 @ 7:30 pm

-

9:00 pm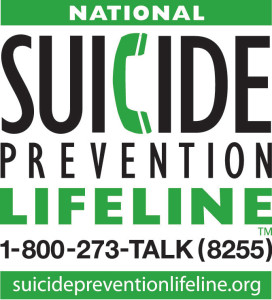 There is an alarmingly high prevalence of suicide among people with addiction and the period of early recovery from addiction is especially high risk. Family, friends and professionals are often strategically positioned to recognize potential suicidal thinking and intervene to help. This program will raise awareness of the signs of suicidal thinking and describe ways to offer support and obtain help for people who may be contemplating suicide. Participants will learn how to recognize suicidal thinking, reach out and offer support to others contemplating suicide, obtain help when suicidal thoughts are present, and access local and national suicide prevention and intervention resources.
Handouts:
Presentation Slides
Additional Handouts
Related reading suggestions:
How I Stayed Alive While My Brain Was Trying to Kill Me by Susan Rose Blauner
The Scarred Soul by Tracy Alderman
My Son…My Son…A Guide to Healing After Death, Loss or Suicide by Iris Bolton
No Time to Say Goodbye by Carla Fine
Managing Suicidal Risk: A Collaborative Approach by David Jobes
Why People Die by Suicide by Thomas Joiner
Bodily Harm: The Breakthrough Healing Program for Self-Injurers by Jennifer Kingsonbloom
Cutting by Steven Levenkron
Cognitive-Behavioral Treatment of Borderline Personality Disorder by Marsha Linehan
Comprehensive Textbook of Suicidology by Ron Maris, Lanny Berman, Mort Silverman
Women Who Hurt Themselves by Dusty Miller
The Practical Art of Suicide Assessment: A Guide for Mental Health Professionals and Substance Abuse Counselors by Shawn Shea
Treating Self-Injury by Barent Walsh
Video January, 2017: 


About the Presenter
Raymond Dalton, MA, CAADC
Ray is the Coordinator for Dawn Farm Outpatient Services,including Dawn Farm's Community Corrections, Outpatient and Youth and Family Services programs. Prior to assuming this position Ray was the Community Corrections Outreach Program Coordinator and facilitated Intensive Outpatient Substance Abuse Groups in the Washtenaw County Jail and Probation Department. Prior to working for Dawn Farm Ray recruited, trained and supervised volunteer counselors to answer the suicide prevention hotline for the state of Kansas. He received his Master's degree in Counseling Psychology from the University of St. Mary and his Bachelor's degree from the University of Kansas.