Relapse Prevention – Dawn Farm Education Series
May 19, 2020 @ 7:30 pm

-

9:00 pm
Location: St. Joseph Mercy Michigan Heart and Vascular Institute auditorium, 5325 Elliott Drive, Ypsilanti Michigan 48197. Park in parking area "M".
Please click here to access the main Education Series information page.



Substance addiction has been identified as an illness that requires long-term management.  Relapse is a process that begins before alcohol/other drug use is resumed and is usually preceded by a pattern of progressive warning signs. Understanding the relapse process helps recovering people develop an effective plan to identify and prevent relapse. This program will discuss the dynamics of relapse, factors that contribute to relapse, signs that may forewarn of relapse, how to develop a relapse prevention plan and creative, effective relapse prevention strategies for both every-day and high-risk situations.
Handouts will be posted around the presentation date.
6 Sources of Influence Inventory
Audio, February 2018
Video February, 2018:


About the presenter:
Jason Schwartz, LMSW, ACSW; Director, Behavioral Health, St. Mary Mercy – Livonia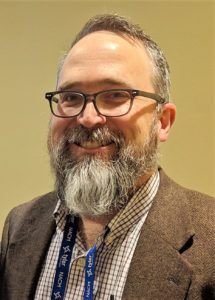 Jason was employed by Dawn Farm from 1994 to August 2019, and served as the Dawn Farm Clinical Director from 1999 until August 2019. Jason now serves as the Director of Behavioral Health for St. Mary Mercy – Livonia. Jason is also an adjunct faculty at Eastern Michigan University's School of Social Work. He received his Bachelor of Social Work degree from Eastern Michigan University in 1994, and his Master of Social Work degree from Wayne State University in 1999. Service activities include
Eastern Michigan University School of Social Work, advisory board member

Eastern Michigan University School of Leadership and Counseling, advisory board member

National Association of Social Work – Michigan Chapter, Legislative and Social Policy Committee

The Governor's Task Force on Child Abuse and Neglect, Mental Health Standards Committee member

Livonia Save Our Youth Coalition, board member

Michigan Association of Alcoholism and Drug Abuse Counselors, board member
Jason blogs at www.addictionrecoverynews.com and has been published in Addiction Professional magazine and in an Addiction Technology Transfer Center monograph.