An Introduction to Cultivating Mindfulness to Support Recovery
October 22, 2019 @ 7:30 pm

-

9:00 pm
Location: St. Joseph Mercy Michigan Heart and Vascular Institute auditorium, 5325 Elliott Drive, Ypsilanti Michigan 48197.  Park in parking area "M".
Please click here to access the main Education Series information page.



Mindfulness practices have been found to be effective in supporting sustained recovery from substance use disorders. This presentation will define mindfulness, describe research supporting mindfulness benefits, and provide opportunities for the audience to experience and cultivate mindfulness. Lastly, we will tie these experiences and research to the process of recovery, making explicit the connection.


Handouts:
Presentation Slides – 2018
Mindfulness Resources
Presentation audio – November 2018
Presentation video – November 2018.
About the presenter: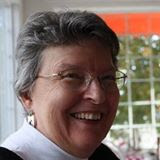 Elizabeth A.R. (Libby) Robinson, MSW, MPH, Ph.D
Dr. Libby Robinson has personally practiced mindfulness meditation since 1979 and was trained to teach Mindfulness-Based Stress Reduction by Jon Kabat-Zinn and colleagues at the University of Massachusetts Center for Mindfulness, as well as others at University of Toronto and University of California – San Diego. She has taught Mindfulness-Based Stress Reduction since 2003. She recently retired from the University of Michigan, where she was a Research Assistant Professor, carrying out NIH-funded research on the role of spiritual and religious change in recovery. She also did an NIAAA post-doctoral fellowship at the University of Michigan Addiction Research Center and was on the social work faculty at Case Western Reserve University and the University at Buffalo. Dr. Robinson has an MPH and a Ph.D. in Psychology and Social Work from the University of Michigan.