Coordinating a Community Response to the Opioid Epidemic
June 23, 2020 @ 7:30 pm

-

9:00 pm
Location: St. Joseph Mercy Michigan Heart and Vascular Institute auditorium, 5325 Elliott Drive, Ypsilanti Michigan 48197. Park in parking area "M". 
Please click here to access the main Education Series information page.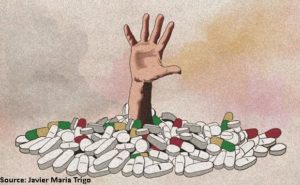 The WHI Opioid Project is a cross sector coalition that was formed to address the opioid crisis in Washtenaw County. The Opioid Project has members from the health systems, local substance use agencies, government, schools, law enforcement, academia and the recovering community who come together to collectively design and implement policy changes to stem the tide of opioid overdose. From Red Barrel Events, to Naloxone trainings, to prevention education in schools, the Opioid Project is the touch-point for initiatives at all levels of public health intervention, from prevention to treatment to harm reduction to policy advocacy. Learn about coordinating a community-level response opioid epidemic from a public health perspective, and find ways to get involved.
Presentation slides – June 2019. 
Audio recording June 2019. 
Video recording June 2019
Related Resource Suggestion:
The Washtenaw Health Initiative (WHI) Opioid Project.
Panel TBA
Molly Welch-Marahar, MPP; and Carrie Rheingans, MSW, MPH

Molly Welch-Marahar, BA, MPP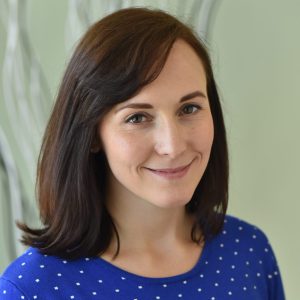 Molly Welch-Marahar is an Opioids Policy Analyst, contracted to work for the Michigan Department of Health and Human Services through the Michigan Public Health Institute. Prior to this position Molly was a Policy Fellowship Program Manager at the University of Michigan Center for Health and Research Transformation (CHRT) where she managed CHRT's Policy Fellowship and provided analysis of issues and trends in healthcare policy.
Prior to working with Molly worked in substance use disorder treatment for four years as both a counselor and a Recovery Support Specialist with Dawn Farm in Ann Arbor, Michigan. She was also an Omen-Darling Health Policy Fellow with Breast Cancer Action in San Francisco, California, where she supported their advocacy with her scholarship. Molly holds a Master of Public Policy from the Gerald R. Ford School of Public Policy at the University of Michigan and a Bachelors of General Studies also from the University of Michigan.

Carrie Rheingans BS, MPH, MSW
Carrie Rheingans is a Project Manager at the Center for Healthcare Research & Transformation (CHRT, pronounced 'chart') in Ann Arbor, Michigan. She manages the Washtenaw Health Initiative (WHI) and other community implementation activities through the State Innovation Model and the Michigan Community Health Worker Alliance. Carrie manages the work of more than 200 social and clinical service providers, and manages 15 community-based projects to increase outreach and enrollment into health insurance, and improve access to mental health, substance use, dental, and primary care for low-income residents. As part of her work with the WHI, Carrie helped facilitate the first-ever joint hospital Community Health Needs Assessment and Implementation Plan for three nonprofit hospitals, and she helps implement Michigan's State Innovation Model in one of the five test regions in the state. Carrie is also an adjunct lecturer in the University of Michigan School of Social Work, teaching courses on health care policy, community organizing, management of human services, and social policy and evaluation. She also serves as a board member for Communities Joined in Action, which is a national membership organization of community coalitions working to improve health in communities across the country.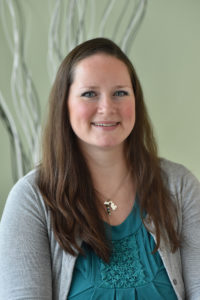 Carrie is a June 2016 graduate from the Leadership Detroit program at the Detroit Regional Chamber of Commerce, which trains mid-career professionals to be regional leaders. Before her current roles at CHRT and adjunct lecturing, Carrie was a co-founder, the Director of Civic Engagement, and most recently, the Executive Director of Casa Latina, Washtenaw County's first Latino community center, which existed from 2011 – 2015. Carrie has experience working with the Washtenaw County Public Health Department and Unified, which is the AIDS service organization for ten counties across southeast Michigan. She was an AmeriCorps member with Team Detroit for the national AmeriCorps program on HIV and AIDS in 2008-2009. In addition to these local activities, Carrie has worked with HIV and AIDS organizations in Peru and China, a microfinance organization in Bangladesh, a developmental biology lab in Germany, and conducted youth violence research in South Africa. She worked with the national Campaign to End AIDS as a leader and peer trainer with their Youth Action Institute from 2008-2012.
Carrie holds master's degrees in public health and community social work from the University of Michigan, and received her bachelor of science there as well. She was born and raised in Michigan, and has spent the last seventeen years based in Washtenaw County.