Addiction 101 – Dawn Farm Education Series
February 25, 2020 @ 7:30 pm

-

9:00 pm
Location: St. Joseph Mercy Michigan Heart and Vascular Institute auditorium, 5325 Elliott Drive, Ypsilanti Michigan 48197. Park in parking area "M".
Please click here to access the main Education Series information page.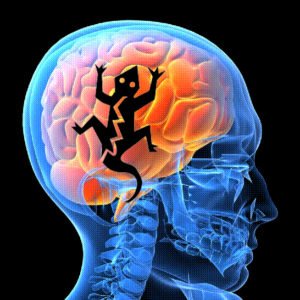 Substance use disorders are poorly understood by the general population as well as by many professionals. "Why don't you just stop" is a common refrain from family member and friends, and people with addiction often wonder why they return again and again to substance use and associated self-destructive behaviors, even when they're highly motivated to stop using. We know substance addiction is "a primary, chronic disease" but we often treat people with addiction with short-term treatment interventions rather than the type of extended support provided to people with other chronic illnesses. If detoxification from substances was a "cure", then people leaving jails and treatment centers would be "cured" forever and relapse a non-issue. The truth is, people with substance use disorders who are abstinent but not engaged in a program of recovery experience continuing, distressing symptoms and adaptive defenses to these symptoms that eventually drive most back to substance use. How can they be helped? As addiction/recovery researcher George Vaillant said, If you want to treat an illness that has no easy cure, first of all, treat them with hope. According to author/researcher William White, "an unrelenting source of hope" (i.e. hope-based services delivering an appropriate level of care over an adequate duration of time, including robust connection to the community of people in recovery) is the key to initiating sustained recovery. There is also much that concerned individuals and the larger community can do to support recovery. This program will provide an overview of how we currently approach and historically have approached addiction, treatment and recovery. The presenter will review addiction as a brain disease, discuss the symptoms produced by use of substances and symptoms that occur during abstinence when adequate treatment and recovery support are not provided, discuss the role of hope in recovery initiation, and discuss and how individuals and communities can help create a community culture that supports sustained recovery.
Audio, September 2018
Presentation Slides 2018

Related Reading Suggestions:
Drug Addiction: the Neurobiology of Behavior Gone Awry by Nora Volkow.
Helping Other Alcoholics in Alcoholics Anonymous and Drinking Outcomes: Findings from Project MATCH (this is an abstract – please contact edseries@dawnfarm.org for a hard copy of the article.)
Alcoholism and Free Will.  Jeffrey Smith, MD;  Psychiatric Times, April 01, 1999.
About the presenter:
James Balmer, President, Dawn Farm.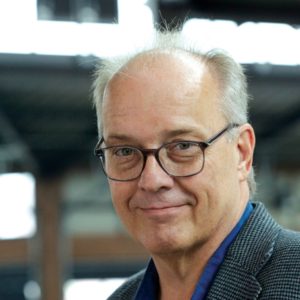 Jim Balmer was a co-founder of Dawn Farm in 1973 and has worked for the Farm since 1983; first as Clinical Director, later as President. Jim has led the organization through its growth from a single residential program to the organization it is today; with two residential treatment programs, a sub-acute detox, outpatient and community corrections services, a youth and family services program, outreach and education programs and numerous transitional housing sites. Jim has trained addiction professionals around Michigan and the United States, as well as the Philippines, Japan and Kazakhstan. He has co-authored numerous articles and papers on the subject of addiction and recovery. Jim is in the process of writing a book that will describe Dawn Farm's unique history, mission and values, which he extensively researched on a sabbatical.