| | | |
| --- | --- | --- |
| Treatment | Cost | |
| Residential Treatment | $120 Per Day | Learn More » |
| Outpatient Treatment: Initial Assessment | $120 | Learn More » |
| Outpatient Treatment: Individual Counseling | $60 | Learn More » |
| Outpatient Treatment: Group Counseling | $25 | Learn More » |
| Sub-Acute Detox | Funded by donations | Learn More » |
| Transitional Housing | $460 to $510 per month | Learn More » |
| Education Series & Teens Using Drugs | Free | Learn More » |
| Psychiatric services: Initial psychiatric eval | $300 | Learn More » |
| Psychiatric services: Medication review | $50 per 20 minutes | Learn More » |
| Eye Movement Desensitization and Reprocessing (EMDR) | $150 per session | Learn More » |
How much does treatment at Dawn Farm cost?
Costs vary from program to program. No one is ever turned away for inability to pay. If you can't afford treatment we can put you on a waiting list for one of our "unfunded treatment beds."
Here's an overview our prices. (Prices are current as of 9/19/14. Please call to confirm.)
Residential Treatment
$120 per day.
Our fee agreement can be viewed here.
Psychiatric services
Initial psychiatric eval: $300
Medication review: $50 per 20 minutes
Psychiatric services provided upon request or as needed. A psychiatric evaluation by our psychiatrist is required if the client is currently prescribed a psychotropic medication, has attempted suicide in the last 12 months, or has received inpatient psychiatric care in the last 12 months.

EMDR
$150 per session (up to 90 minutes)
Most clients experience symptom reduction in 2 or 3 sessions, some feel trauma is resolved in as few as 5 sessions. How many sessions is up to the client.
Outpatient Treatment
Initial Assessment: $120
Individual Counseling: $60
Group Counseling: $25
Transitional Housing
$460 to $510 per month, depending on the site. (No money required to move in.)
Sub-Acute Detox
Funded by community donations and the Washtenaw Community Health Organization.
(Prospective residential admissions begin accruing residential fees the day they enter detox.)

Education Series & Teens Using Drugs
Free!
FAQs about fees
Does Dawn Farm accept insurance?
Generally insurers will not contract with us because of our length of stay, because we are non-medical and because we are unwilling to engage in frequent utilization review.
Some clients and their families have had limited success seeking reimbursement through their insurer but this cannot be counted upon and our ability to assist is very limited. (A significant contributor to our low fees is our lean administrative team.)
We encourage you to contact your insurer and suggest that they contract with Dawn Farm.
Does Dawn Farm offer payment plans?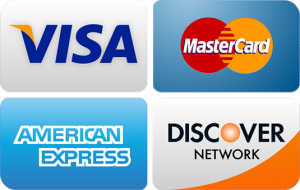 This question typically applies to residential treatment. Residential treatment fees are paid one month at a time, in advance. Dawn Farm will refund any unused portion. Fees are payable by cash, check or credit card.
Dawn Farm does not offer payment plans or sliding scales. We are a small organization and do not have the resources to invest in reviewing financial records, determining need and negotiating reduced fees.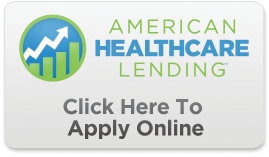 However, Dawn Farm is pleased to offer American HealthCare Lending as an affordable and immediately available financing option to help our clients afford the costs of treatment.
Immediate decisions on most loans
Term options out to 60 months (affordable monthly payments)
No collateral required
No prepayment penalties
Fast & easy application process
100% Confidential
Why do different people have different waits to get into treatment?
There are a few factors that determine the length of time that people wait to get in.
One factor is gender. We have a certain number of male and female beds. Generally there are more men seeking treatment than there are women seeking treatment, so the wait is generally longer for men. We do our best to retain flexibility in available beds.
Another factor is the referral and funding source for the client. In 1999 we found that over 80% of our clients were referred and funded by the same source. We realized that we needed to diversify our revenue sources if we were to survive and maintain our independence. The result is that today our largest referral source only provides 20% of our referrals, our funding is much more stable and we are in a position where we are able to say "no" to any funding source that might try to impose restrictions or requirements that we find unacceptable. Maintaining this diversity of revenue and referral streams often means giving priority to one referral source and slowing down the admissions from another referral source.
We also routinely admit people without any funding for their treatment. We are able to dedicate 15% to 20% of our beds to these unfunded clients. Unfortunately, the demand far exceeds the supply and we often have waits of 1 to 3 months. This list is first-come, first-served, and we fill beds as soon as they become available. Unfortunately, the continuing reduction of public funding for indigent clients has made this list even longer.
Why is residential treatment at Dawn Farm so inexpensive?
After investigating treatment options and discovering that Dawn Farm may be as little as 1/10 the cost of other programs, some people ask how do we manage to be so much less expensive. There are a few reasons:
Our facilities are modest. Bedrooms are camp style with bunk beds.
Residents run the facilities as a functioning home. We have no custodial or kitchen staff. Residents care for the facility and do their own meal planning and cooking.
Staying affordable is a priority for us. We put a lot of effort into it.
The community supports Dawn Farm with a significant amount of charitable gifts!
Scholarships
Dawn Farm does maintain a limited number of donation funded beds. Unfortunately, the wait can take months. Our intake staff can discuss eligibility and place prospective residents to the list. People on the wait list must contact us weekly to remain on the list.
Our intake staff can also discuss other treatment and recovery support options that may be available more quickly and cost less (or cost nothing to the client).